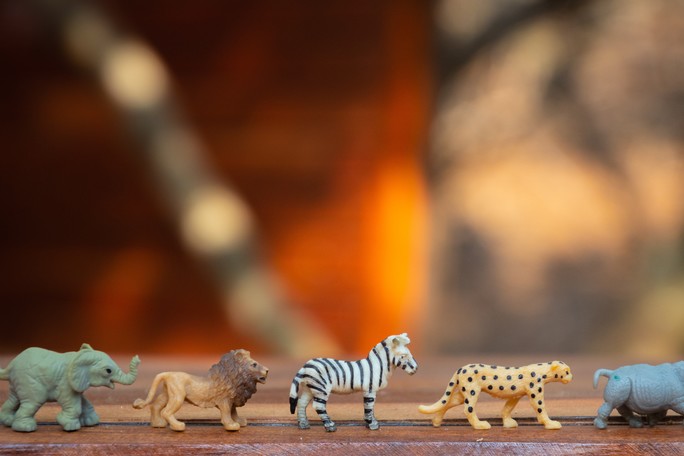 Parent Cloud and Employee Assistance Programmes (EAPs) – what's the difference?
If you're one of the 82% of employers who already has an Employee Assistance Programme (EAP) in place[1], you don't need to be told the benefits of the services they provide. So, what could Parent Cloud offer that's different from an EAP and is it a case of having one not the other, or do the two complement each other?
What's an EAP?
An EAP is an employee benefit that provides a comprehensive package of support and practical advice on issues that may be affecting your employees' wellbeing and performance at work. It can sometimes also be extended to include cover for their immediate family.
EAPs can offer employees help and guidance on a range of subjects ranging from debt, depression and stress to divorce, relationships, legal guidance and eldercare. Some also support employers by giving line managers information on how to manage workplace issues or providing legal advice and documentation.
According to a survey carried out by the UK Employee Assistance Professionals Association (EAPA)[2], the top issues that cause an employee to contact their EAP were workplace stress (70%), depression (57%), and coping with family events (56%),  difficulties with line managers (20%), workplace restructure (15%) and bullying (6%).
To help combat these issues, EAPs offer interventions which can include a mixture of telephone services and counselling, online information and services and face-to-face counselling such as CBT. The idea being that the intervention can help prevent employees from taking time off work.
What is Parent Cloud?
Parent Cloud partners with businesses to offer on-demand, remote 1-2-1 consultations and in-house group workshops to parents in their workforce. It covers the seven most common parenting challenges:
therapy and relationship counselling
pregnancy and birth
sleep training
family nutrition
breastfeeding
returning to work and career development
child behaviour
All topics that aren't really talked about in the workplace and potentially key stressors for expectant or new parents:
Father's experience post-natal depression too. Depending on the studies you read, anywhere from 10 to 22% of dad's experience it.
57% of mothers at the end of maternity leave feel they don't have the confidence to return to work
Despite most mothers wanting to breastfeed, more than half of British babies are having at least some formula by the end of their first week[3]
How can EAPs and Parent Cloud support gender diversity
With an NCT study showing that new mums and dads were more likely to return to work if their job offered flexible working[4], flexible working and an open and supportive culture are clearly two key elements in creating a family-friendly business. But making use of EAPs and Parent Cloud can also help support gender diversity in your business.
With more women in the workplace than ever before – the estimated employment rate for women was at a record high of 72.4% in February 2020[5] – it makes sense to provide employee benefits that help your business attract the best female candidates and help minimise any post-parental churn.
By supporting employees in this way, you can actively tackle the gender pay gap, which, rather than being about female employees being paid less than their male counterparts (although this is undoubtedly still an issue) is about women being less likely to have senior roles within a company. In fact, the Chartered Management Institute (CMI) found that male managers were 40% more likely to be promoted than women[6].
Supporting women away from and back into the workplace and providing both mums and dads with career coaching can help them progress within your company at a time when they may not feel they have the confidence or headspace.
EAPs are a great way of equipping line managers with the knowledge and tools to provide frontline support to staff on various personal and workplace issues.
Do EAPs and Parent Cloud work together?
Absolutely! You want to provide the best possible support to all your employees, whether they're parents or not.
While an EAP provides all employees in your workforce with access to help and guidance on a broad range of topics to help them with everyday life. Perhaps because of the breadth of topics covered, the number of interventions they offer are often finite. For example, many EAPs offer 4-6 sessions of CBT or counselling as a maximum.
Conversely, Parent Cloud provides in-depth support on a narrower set of topics. There is no limit on the number of interventions meaning that ongoing specialised support can be provided to parents or expectant parents in your workforce at a time when many may feel unsupported.
And with parents reportedly 40% more stressed than non-parents, Parent Cloud can be a great way to provide additional support on niche parenting topics that are likely to be adding to everyday stressors that the EAP can provide them with support on such as financial worries and caring for older parents (a particular issue for the so-called sandwich generation who look after both children and elderly relatives).
Telling your employees
If your employees are lucky enough to have an EAP, or Parent Cloud, make sure you tell them about the services available to them on a regular basis.
Both EAPs and Parent Cloud come with ready-made materials that you can give to your employees. But there are other steps that you can take to make sure that your employees remain aware of what's available to them and continue to see the value you're providing as an employer:
Send employees who've just celebrated the birth of a child a congratulatory card or email and include details of the Parent Cloud services to show them the support you offer at a time when they're likely to need it.
Draw up a calendar of awareness dates and send emails about the various services your EAP or Parent Cloud provides. For example, a reminder of the mental health tools and counselling during mental health awareness week (18-24 May 2020) or National Miscarriage Day (15 October 2020).
Ensure HR and line managers are aware of the services on offer and how employees can access them. Often, they're on the front-line when it comes to noticing changes in employees, having regular meetings or being first port of call if an employee is struggling.
Include details of the services and key contact information in internal email footers.
Consider using case studies and statistics to show that employees aren't alone in the way they may be feeling.
Make sure you include key details of the services in team meetings, at staff induction, in return-to-work letters and on posters, desk-drops and team emails.
[1] Employee Benefits, Benefits Research 2019
[2] The evolution of employee assistance: investigating the use, impact and reach of EAPs in today's organisations research published in November 2016 by the UK Employee Assistance Professionals Association (EAPA) and Lancaster University's The Work Foundation: https://www.eapa.org.uk/wp-content/uploads/2014/02/UK-EAPA-Reseach-Report-The-evolution-of-employee-assistance-FINAL.pdf
[3] University of Swansea's College of Human and Health Sciences: https://www.britishscienceassociation.org/news/breastfeeding-rates-in-uk-are-the-lowest-in-the-world
[4] Barriers remain for parents returning to work, NCT, Nov 2014
[5] Employment in the UK, ONS, February 2020 https://www.ons.gov.uk/employmentandlabourmarket/peopleinwork/employmentandemployeetypes/bulletins/employmentintheuk/latest
[6] CMI women https://www.managers.org.uk/CMI-Women/Diverse-Leaders
Parent Cloud is helping to transform businesses by creating a workforce of healthier, happier parents. Through us, employees gain online consultation access to specialists in fields such as antenatal/birth/postnatal coaching, breastfeeding, nutrition, infant sleep, therapy sessions and career coaching. The result: increased employee engagement, improved mental wellbeing and more gender-inclusivity.